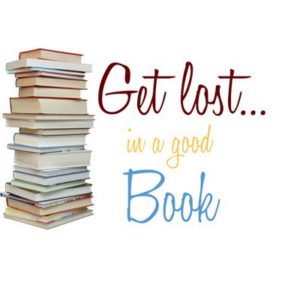 I was three quarters of the way through the book Out of the Ice, when I lost it.
It happened at the Melbourne Airport. I carried it into the airport, took it through the scanners, read it while I sipped on coffee, left it in the bathroom, retrieved it again, and stuffed it in my handbag (against both of their wills) when my pick-up arrived.
That's the last I saw of it; when I got home, it was no longer in my bag, or my car.
I was enjoying that book, it's described as 'a tense, eerie thriller set in the icy reaches of Antarctica' and it was living up to its billing. Did Laura really see a boy trapped behind a wall of ice in a cave? Can she really trust that young man (whose name I already forget, but who appears so friendly)?
I googled the local library. They didn't have it on their shelves, but one of their sister libraries did; I placed a hold. It took over a week to arrive, but finally I got the email to say I could pick it up.
I checked it out on Thursday last week and took it with me to a medical appointment at Melbourne Private Hospital. In the tram on the way in, I found the chapter where I had left off and read the next. The mystery deepened.
I arrived in time to go the bathroom, locate where I was going, announce myself and debate with the receptionist about whether I needed a new referral.
That's when it hit me: The book! The bathroom!
This time, there was no retrieval.
I've cut my losses, marked that book as 'read' on Goodreads and laughed over the story with my friends.
'I can't believe I've lost it twice,' I say, 'I guess I'm just not meant to know how it ends.' (Don't tell me!)
'If I had a copy, I wouldn't lend it to you,' someone replies.
More laughter.
But deeper down, I know it's symptomatic.
And I hear the call – again – to be more aware, to practice mindfulness, to pay attention, to slow down.