With the New Year comes the job of packing up the Christmas decorations. I like to get mine up on 1st December and leave them right through the 12 days of Christmas, which takes us to 6th January.
This year I was late on both counts, so the decorations only came down yesterday.
The nativity goes into its padded box: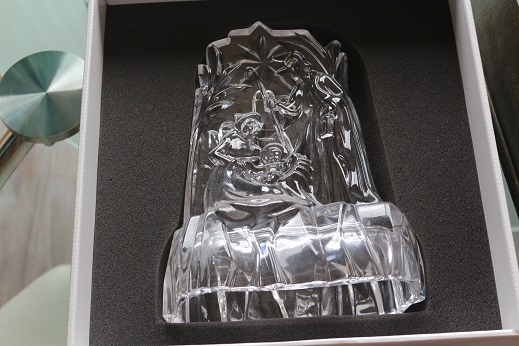 The angels, who have graced the top of the tree, nestle back in their plastic bag: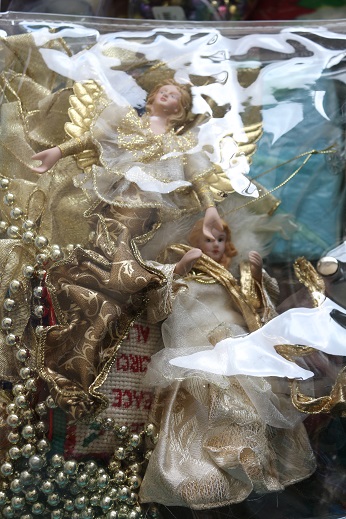 The magi and santa lie folded together on top of the case: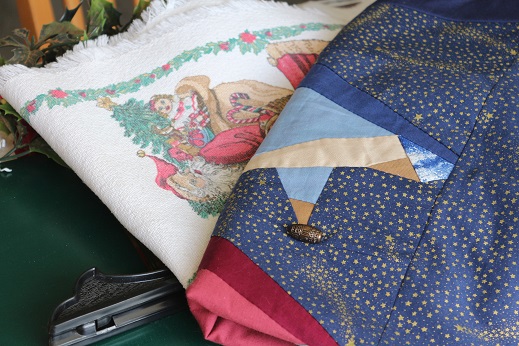 Baubles and lights in their respective boxes lie side by side in this crate: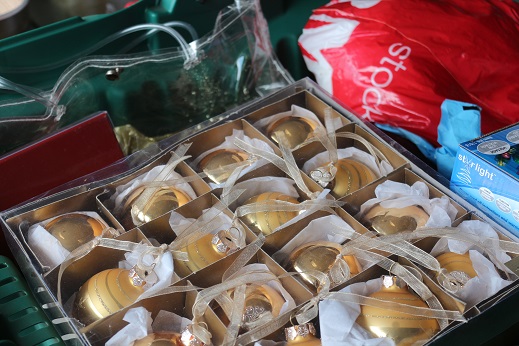 The living room feels bare, although other decorations and artwork, put away for the season, are back in their places. The colour and sparkle have gone and the everyday has been restored.
Although the decorations are stowed away for another year, I want to remain mindful of Christmas throughout this year:
of the Advent theme of waiting as a new grandbaby gestates in her/his mother's womb and we wait on the announcement of arrival
of the angelic declaration of 'peace of earth'
of the vulnerability throughout the whole Christmas story –angels appear to the most unlikely of people and the epiphany comes to the 'others'
It is my prayer that I will see, hear and embrace arrivals and others in 2016.
And it's my prayer for you that peace will be with you.